Indiana Foster Care Services
Providing safe homes and nurturing families to Indiana children in need of foster care

A dedicated team of advocates for Indiana foster care
Many Indiana children need a safe home and nurturing family. A foster parent is someone who provides a stable, supportive living environment for a child who cannot live with biological parents due to family disruption, abuse or neglect. Some children stay in foster care for weeks, some for years.
There is no "ideal" foster family. Foster parents help children heal and find stability while acting as role models for the biological family. Some foster homes become adoptive homes, and sometimes they help children achieve independent living. There are specific requirements for Indiana foster parents, but the most important requirement is the desire to love a child in need.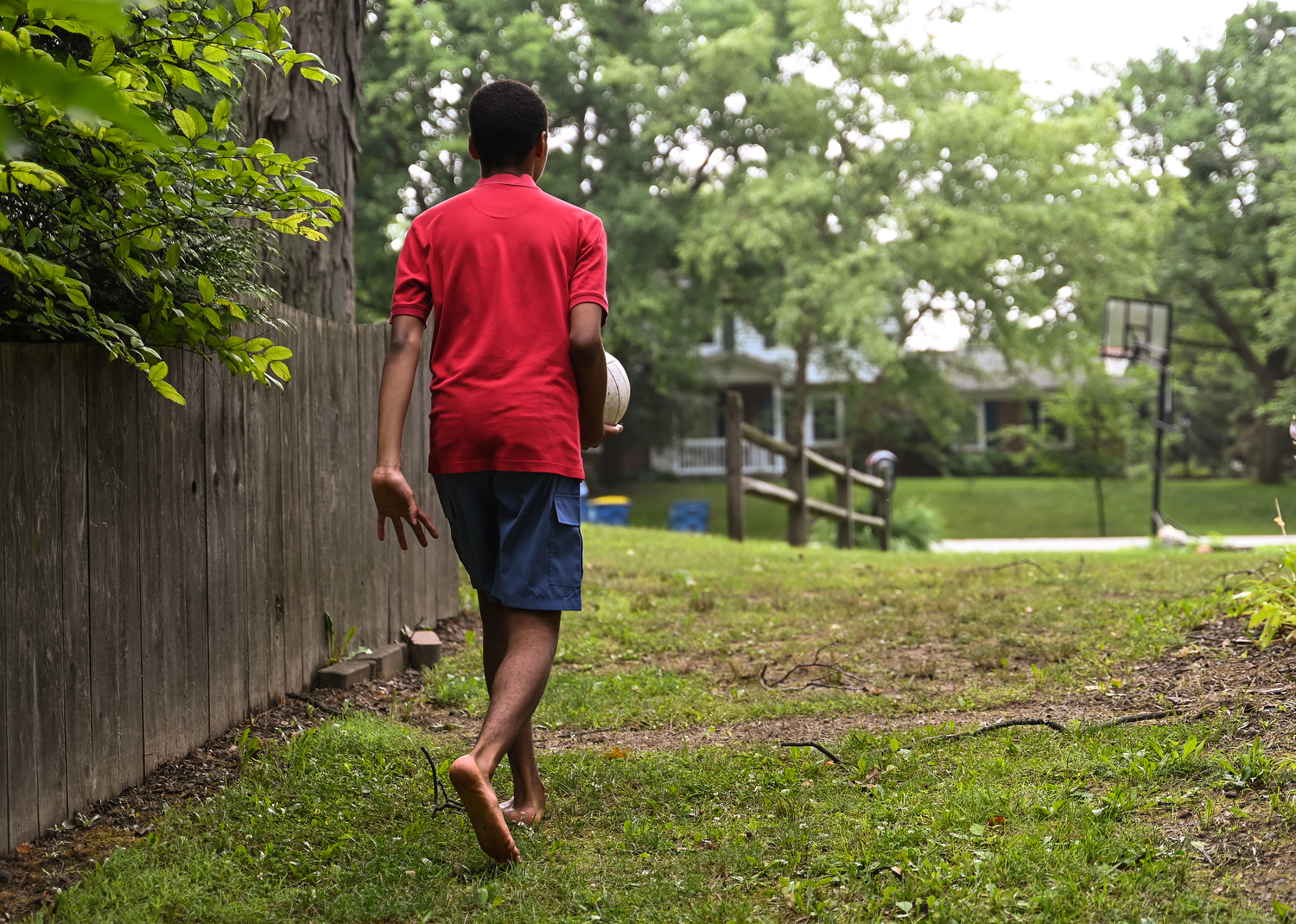 Requirements to Become a Foster Parent in Indiana
To be licensed through Firefly Children and Family Alliance to become a foster parent, you must meet the following requirements:
All members of the family, including children, must agree to become a foster family.
Parents must be at least 25 years old.
Applicants must have a stable income. Applicants cannot be on public assistance or subsidized housing.
Applicants may be single, married, divorced or a non-married couple. Note that applicants cannot be in the process of a separation or divorce.
The family cannot have anyone in the home with a felony or certain misdemeanor convictions.
There must be sufficient space (50 square feet for each child in a bedroom and personal storage space).
Children need to have their own beds. Futons and pull-out couches do not qualify.
Foster children cannot displace biological children from their own beds.
Children may not be assigned a bedroom located in a basement.
Applicants must have valid driver's license and reliable, insured transportation.
To become a foster parent in Indiana, you need to complete the following steps:
Your Title Goes Here
Your content goes here. Edit or remove this text inline or in the module Content settings. You can also style every aspect of this content in the module Design settings and even apply custom CSS to this text in the module Advanced settings.
Step 1 - Orientation & Training
You'll receive the documentation to apply for an Indiana foster care family license with explanations of each form and how to complete them.
You must complete 20 hours of pre-service foster care training, which will introduce you to the child welfare system and provide the base knowledge required to care for children who may have been abused, neglected or otherwise mistreated.
• First Aid, Adult/Child/Infant CPR and Universal Precautions certifications are required of all Indiana foster parents. Firefly Children and Family Alliance provides these trainings to prospective foster parents free of charge.
Step 2 - Application & Documentation
During this step, you'll complete your application paperwork to become a foster parent in Indiana. As part of the process, you'll provide copies of required items such as your driver's license, insurance and proof of income. Once your application is completed and signed and each family member has had their doctor complete a health verification form, you'll return them to our office for processing.
Step 3 - Background Checks & References
Upon receiving your documentation to become an Indiana foster parent, we will start the necessary background checks and request responses from your references.
The following checks will be completed: Local, State, National/FBI, Sexual Offender Registry and Child Protective Services. We may also have to obtain background checks for previous counties or states where you have lived.
Step 4 - Foster Family Assessment
To become a foster parent in Indiana, you'll also need to complete a home study. As part of this process, your family will meet with an interviewer who will evaluate your preparedness to provide foster care services. This will include an inspection of your home.
Step 5 - License Approval
The entire pre-service file and the Indiana foster family assessment is reviewed to ensure completeness. If the file is in order, the family is licensed and is ready to accept children.
Firefly Children and Family Alliance is committed to providing comprehensive services to Indiana foster care parents and children from all backgrounds. Our foster care services are designed to meet the evolving needs of children placed in our care, including those who are just beginning the process as well as individuals who need assistance further along the way.
24/7 emergency on-call and crisis intervention: We recognize that emergencies often occur outside of typical business hours. That's why we provide around-the-clock emergency intervention services for Indiana foster care families. We have a case manager on call at all times to ensure our families can reach us when they need us most.
A dedicated case manager: Each family is assigned a foster care case manager (FCCM), who will frequently check in with families to ensure their needs are met. The case manager connects foster care families with any necessary services.
Therapy programs designed around the child and family's needs: As part of our foster care services, we provide access to individual therapy, including home-based and outpatient programs. Our therapists are trained in attached-focused therapy, trauma-focused cognitive behavioral therapy, Theraplay and individual and family counseling.
We also provide the following foster care services:
Management and supervision of foster family licenses
Training provided at no cost to foster parents
24/7 placement referral for placing agencies
Case management services to meet the individual needs of each child and family
Client-centered practices
Supervised visitation
Staff caseloads maximized to address the individual service needs of the children/family
Competitive per diem rates
Paid respite offering up to one day each month (maximum accrual of 12 days annually)
Funding available to reimburse for structured summer camps or activities
Monetary assistance for holiday and birthday gifts
Mileage reimbursement for treatment-related transportation and family visitation
Trauma-informed care training for foster families
Psychiatric assessment and medication management available in our offices
Case representation at court and monthly reporting of progress to referral source
Join us on the first Tuesday of every other month from 12-1 p.m. for informational sessions about how to become a foster parent. To join, click here.
November 7
December 5
We hold frequent trainings for prospective, new, and current foster parents. Visit our training calendar.
Current Foster Care Parents
The following resources are available for current foster care parents.
Independent Living Forms
Independent Living Forms
Independent Living Forms
Independent Living Forms
Though we're committed to providing comprehensive foster care services, we recognize many families require a continuum of services. The following organizations offer resources that complement our own:

Interested in learning more about Firefly Children and Family Alliance? Reach out today for more information.